We're a marketing group that focuses on quality over quantity. Business results over vanity metrics. And service over show.
What We Do
We specialize in helping local business build their business through smart online marketing. We offer done-for-you marketing services to help you:
Create a business boosting website that looks good
Grow your business through content marketing
Grow your traffic from Google
Get new customers fast through unique Google & Facebook ads campaigns
Are You?
A local business that is…
Ready to grow your revenue through a solid online presence?
Ready to focus long-term on getting direct business and building customer loyalty?
Interested in working with someone who can produce real results – (not the Walmart of online marketing)?
Then we can help you to grow a strong and sustainable business.
Meet the Founder

Matt Heffner is the Founder and CEO of Red Oak Local.
In 2009 while working for a small business he was thrust into the world of online marketing after a web design company delivered a poor website for thousands of dollars with no actual marketing plan. He knew small businesses' needed a partner to actually help their clients grow their business with digital marketing.
In 2010 he started Red Oak Local (formerly Encounter Marketing) to provide true partnership to small businesses looking to grow their revenue through their online presence.
For the past 9 years he has worked with start-ups, non-profits, popular authors, and established businesses in a wide range of industries with annual revenue of up to $5 million. But what he loves best is to help local businesses get new customers from their online marketing.
Previously he was part of the Marketing Strategy team for Vitamix Corp. developing marketing strategies for the household retail business unit including retailers such as Target, Costco, Bed Bath & Beyond, Amazon, Williams-Sonoma, QVC, and more throughout North America.
Meet the Team
Director of Content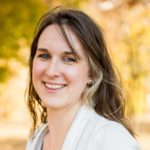 In elementary school, Leah's report card always had a minus – the only minus she received, and received every quarter except one from Kindergarten through 8th grade – in "waits his/her own turn to talk". As she got older she learned how to use this trait that many teachers found less-than-appealing as a super power. Teaching, speaking, writing – Leah loves encouraging people and using her gifts.
So when Red Oak started growing, Leah was excited to come alongside Matt and join the team while using her gifts to write web content, blog posts, newsletters, and more. She loves finding creative ways to share clients and their unique services with the customers they want to serve.
Leah is passionate about her family – husband and 4 kids – living on mission to live to the glory of God by discipling their children. She is a  reformed reluctant dog-owner, homeschooler, lover of books, and super nerdy enthusiast of whatever she's reading or listening to.
Content Specialist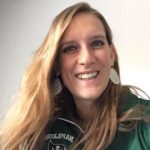 When she transitioned for a traditional office job to being a stay-at-home mom in 2008, Ashley began to look for ways to continue to support her family financially. She discovered the world of online marketing and content creation, and dove in head first.
Whether she's creating content, managing social media accounts, tweaking website designs, or just handling the tech side of things, Ashley loves taking the hassle out of having a online presence, as she works behind the scenes and to see it shine. While she and her husband are busy raising their five kids to love God and love people, Ashley also enjoys being active in her local community. She is on the leadership team of her local Community Bible Study class, serves in a variety of ministries at her church, and volunteers on the parent board at her kids' school.
Digital Specialist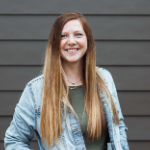 Growing up Rachel had no idea where her career path was leading. She went into college with an undeclared major for two years and only declared Business Administration when she realized it could help her graduate early. Upon her early graduation, she was hired at a nonprofit to get started though it wasn't in a position she loved.
While working in this role, she slowly began helping, coordinating, and then managing all of their digital marketing systems and strategies. Rachel fell in love with digital marketing almost immediately. From emails to Instagram, websites to Facebook, she enjoys making it all come together in the most effective way possible. As she continued to take on more digital marketing projects, she soon realized she had found something she was not only passionate about, but good at.
When she is not pursuing her love of digital marketing, she is spending time with her family and loves to be involved in her local community events.
Red Oak Local's Core Values
Our core values are a reflection of our name and the industry we serve.
Stability – We build honest, stable, and long-lasting relationships with our customers and intend to be a reliable partner for a long time.
Hospitality – Outstanding service to our clients. We love the high level of personal service we get from local businesses and we emulate that in our services to them.
Covering – Our services cover the important online marketing elements to get results for local businesses.
Seeds – Red Oak is focused on the important areas that will grow business for our clients not those that are only passing fads.
Roots – Our strong marketing base will sustain clients for many years because they are built on enduring marketing principals.
Tall – We are the forward thinking partner that will advise on how to navigate the changing online marketing landscape.