Growing Local Businesses
with Smart Online Marketing Solutions.
Let's Grow Your Local Business... Online
We specialize in helping small local businesses grow their business through smart online marketing.
In a world where it's easy to build a cheap business website the key is to actually get found by the right people and then immediately stand out as their best option. That's what we do every day.
Our projects start with a fresh website that's focused on selling your business. Most folks approach a new website like clothes shopping, "how will my business look in that outfit?". And while having a good looking site is important, it's not the most important. 
We build sites that help you convert those browsers into buyers month after month after month. Learn more about our unique approach to websites here.
The Right Marketing Packages
The mantra "build it and they will come" doesn't apply to websites. There's just too much noise and competition in this day and age.
To consistently get the right people to view your site month after month and turn into leads and buyers you need to promote in the right places. Once you have a Red Oak Local website we offer optional marketing packages to help you reach the right people and buy from you. Learn more about our online marketing packages here.
We've built our service around the belief that as the business owner you shouldn't have to worry about your online marketing. We allow you to focus on what you're uniquely gifted to do by providing attentive done-for-you services.
Plus, we've standardized our services and provide transparent pricing. You know exactly what you're getting and because it's standardized we can give a lot of value for the price.
Our 4 Pillars to Local Growth
Our approach to marketing your business to local customers hinges on four key pillars.
No matter the size, if your local business serves customers that are in a targeted local area then this approach will work.
A Few Of Our Amazing Local Clients
We love helping local businesses grow. Here's a few of our amazing local clients who have trusted us with their marketing.
A Red Oak tree can live to be up to 500 years old, stand 140 feet tall, and will have a root system that spreads 1.5x the height of the tree. It grows rapidly at up to 2 feet each year.
This is our approach to internet marketing…
Our goal is to build for you a strong online foundation, a large reach, a sustainable income, and position you for success for the long-term.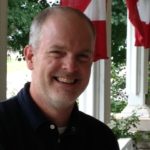 "Red Oak has proven over and over again that contacting us and communication between us has been a priority… I would gladly recommend Red Oak to anyone that is seeking help with their marketing efforts, large or small."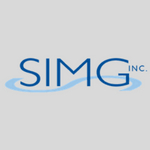 "We've had many positive comments regarding our new web site; from clients and vendors alike. We love your pro-active approach, creativity, and patience in dealing with our owners on this project."

President, SIMG Insurance
Short and actionable tips to grow your local business with smart online marketing.
Ready to Explore Working Together?
Schedule a free 30 minute consultation to discuss your business and answer your questions.