Just as the details you put into each guest's stay at your boutique lodging property are what set you apart from the other lodging options in your area, the detailed reviews guests leave online are what will set your boutique lodging property apart in its virtual neighborhood.
Problem: Needed to Shine a Light on Unique, Intimate Smoky Mountains Getaway Destination
Set in a secluded spot just outside Gatlinburg in the Smoky Mountains, Christopher Place Resort is the ultimate "intimate Smoky Mountains getaway destination." But when competing with the tourist industry in nearby Gatlinburg and Pigeon Forge and do-it-yourself Smoky Mountains cabin rentals, they needed a way to stand out in their online neighborhood.
They needed a way to:
convince couples looking to get away to the Smokies that it was absolutely worth the drive
convince couples that an upscale establishment was much better than a do-everything-yourself cabin experience
highlight the amazing experience their couples were having for their elopements and small wedding events
show their exceptional dining experience from Chef Karen was absolutely worth the drive
Solution: Lodging Reviews Pro Implemented
When Christopher Place hired Red Oak Local to manage their online reputation in 2015, they had 11 reviews on Google and a strong reputation on TripAdvisor, but they needed to expand their reach and visibility. In 2019, we began to implement the Lodging Reviews Pro system in order to better capture, manage, and market their online reputation in a more complete way.
Using our 3-part review system, we focused first on curating in-depth, honest feedback from guests through 1st party direct reviews. Then we used a balanced approach to invite guests to leave 3rd party reviews on TripAdvisor, Google, and occasionally Facebook. More frequent review requests were sent to attempt to gather feedback as close to the time of guest check-out as possible.
Once we began to gather new reviews on a consistent basis, we put those reviews to work on their website.
Review Stream: hosting reviews from all the major sites in one conveniently-located stream on their website helps potential guests to get a better overall picture of what a stay at Christopher Place Resort might be like.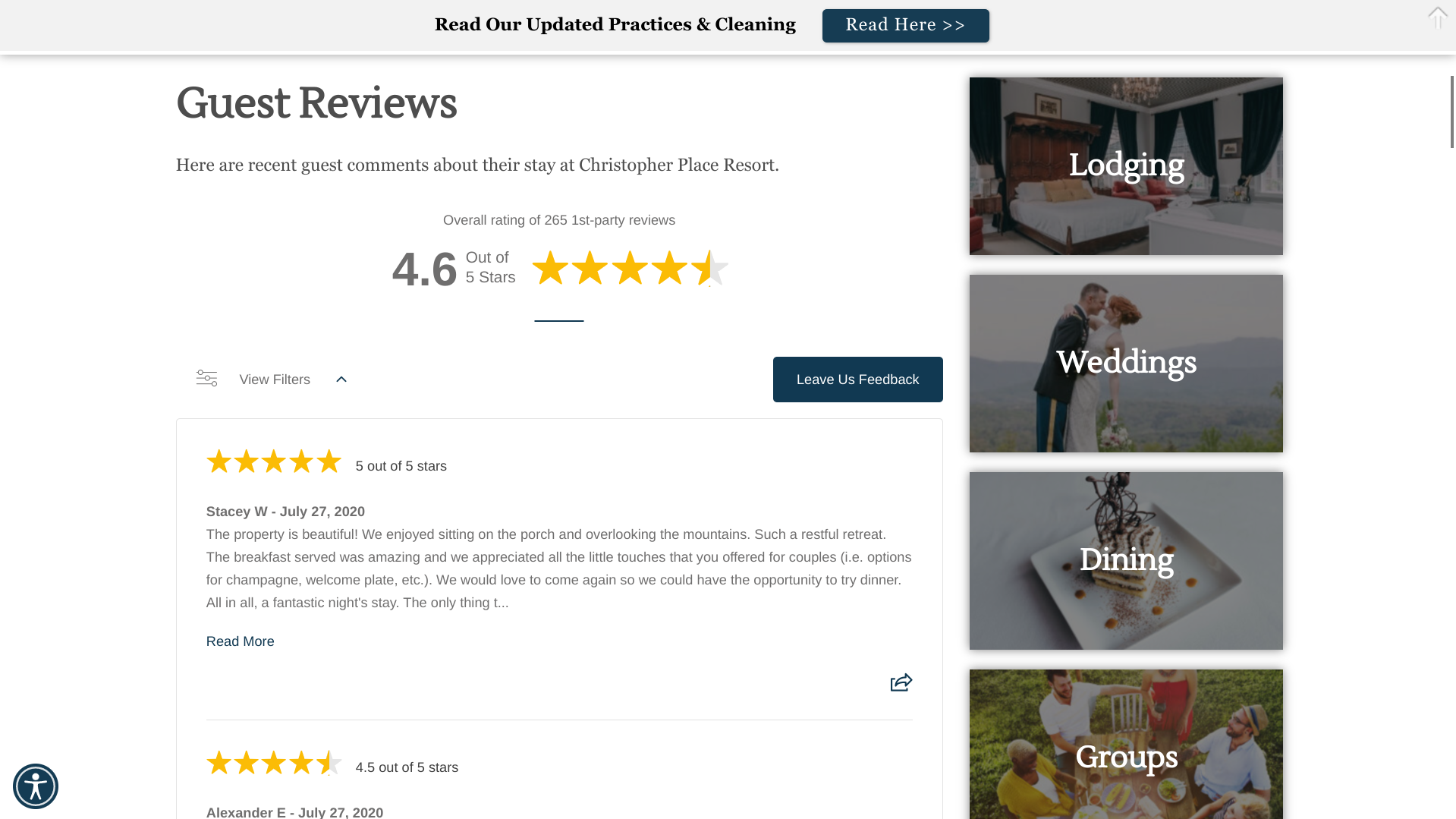 Tag Stream: using keywords from their reviews, we are able to embed a stream of reviews all mentioning one of their unique features, such as their on-site fine dining restaurant.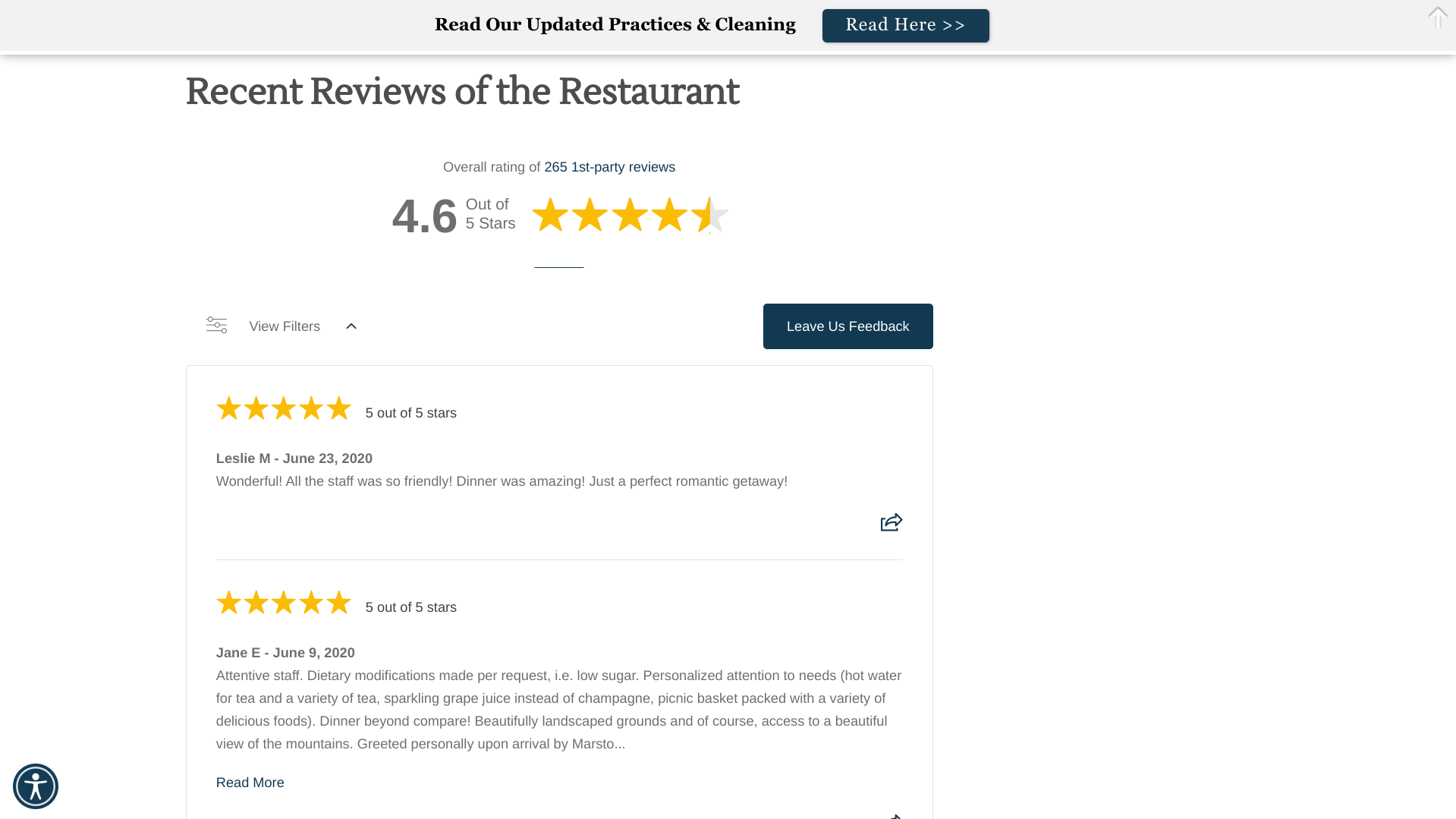 Conversion Pop-Up: when a potential guest is browsing their website, a recent positive review will pop-up in the corner of the page, appearing to give real-time feedback and helping to convert that potential guest to a booking.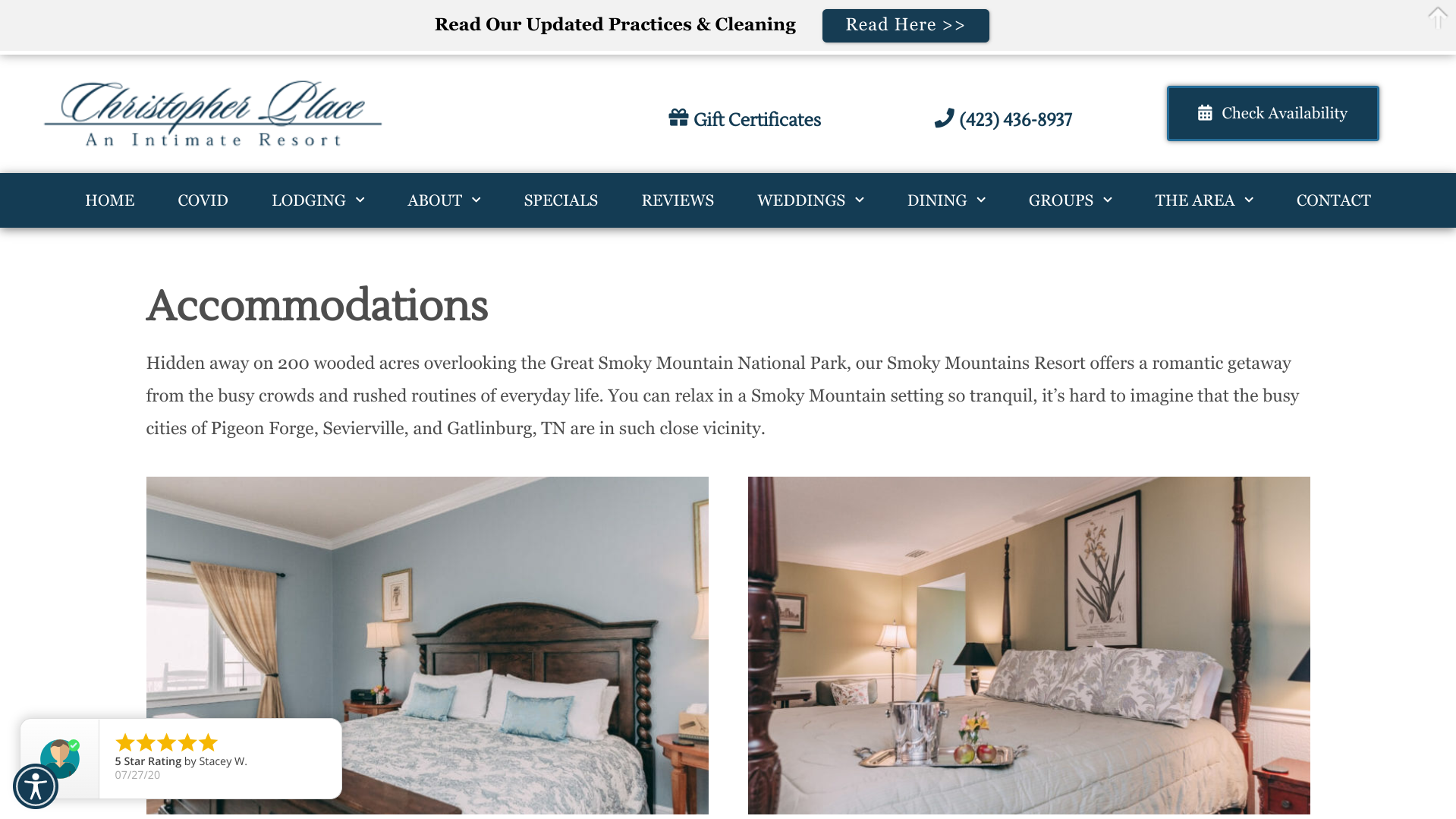 We send the reviews and detailed feedback to the owners for quick responses to any negative reviews and opportunities for growth and fine-tuning their already excellent service and practices. The reviews also help us enhance our marketing communication and emphasis as we were able to identify guests' most loved features and experiences through their detailed feedback and reviews.
Results: Growth of Quality Reviews & Better Online Visibility
Working with Red Oak Local, Christopher Place continues to have an excellent reputation online.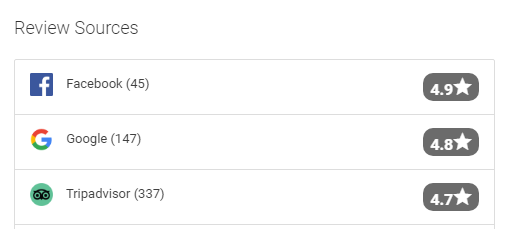 They saw great results in 2019 with the implementation of the Lodging Reviews Pro service from Red Oak Local:
185 new 1st party direct reviews
72 new 3rd party reviews (56 on Google & 16 on TripAdvisor)
continue to easily market and sell their elopement and small wedding packages thanks to an abundance of positive reviews from past couples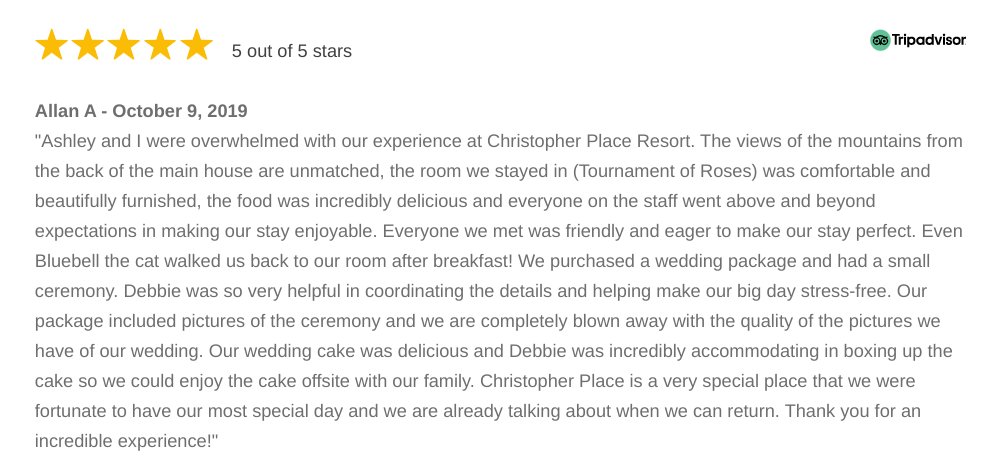 Christopher Place continues to use the Lodging Reviews Pro to maintain their excellent online reputation and visibility. Red Oak Local provides them with a monthly NPS score and in-depth reports to be able to regularly monitor satisfaction levels.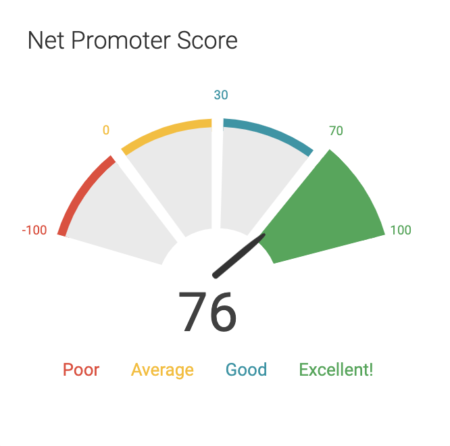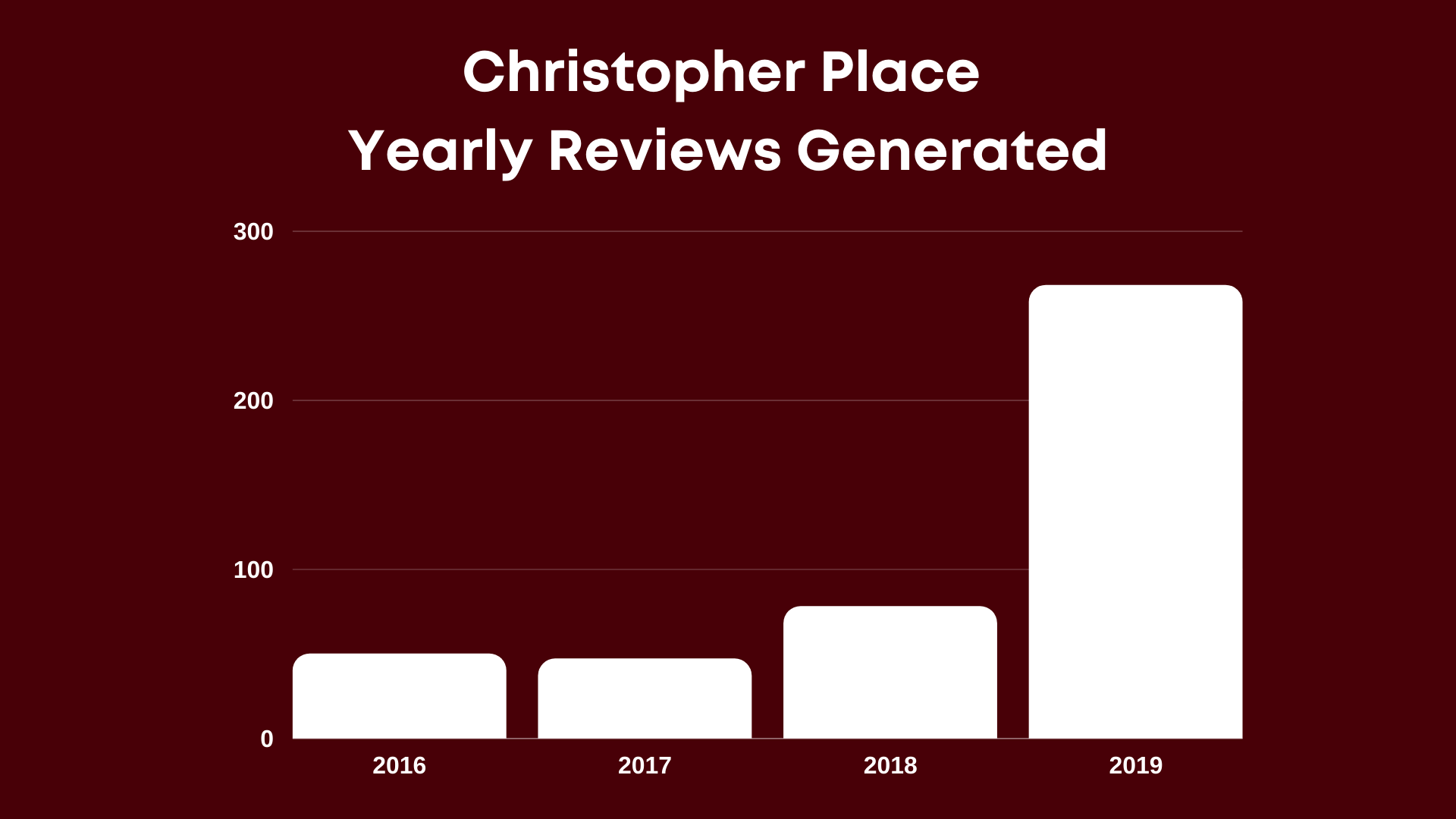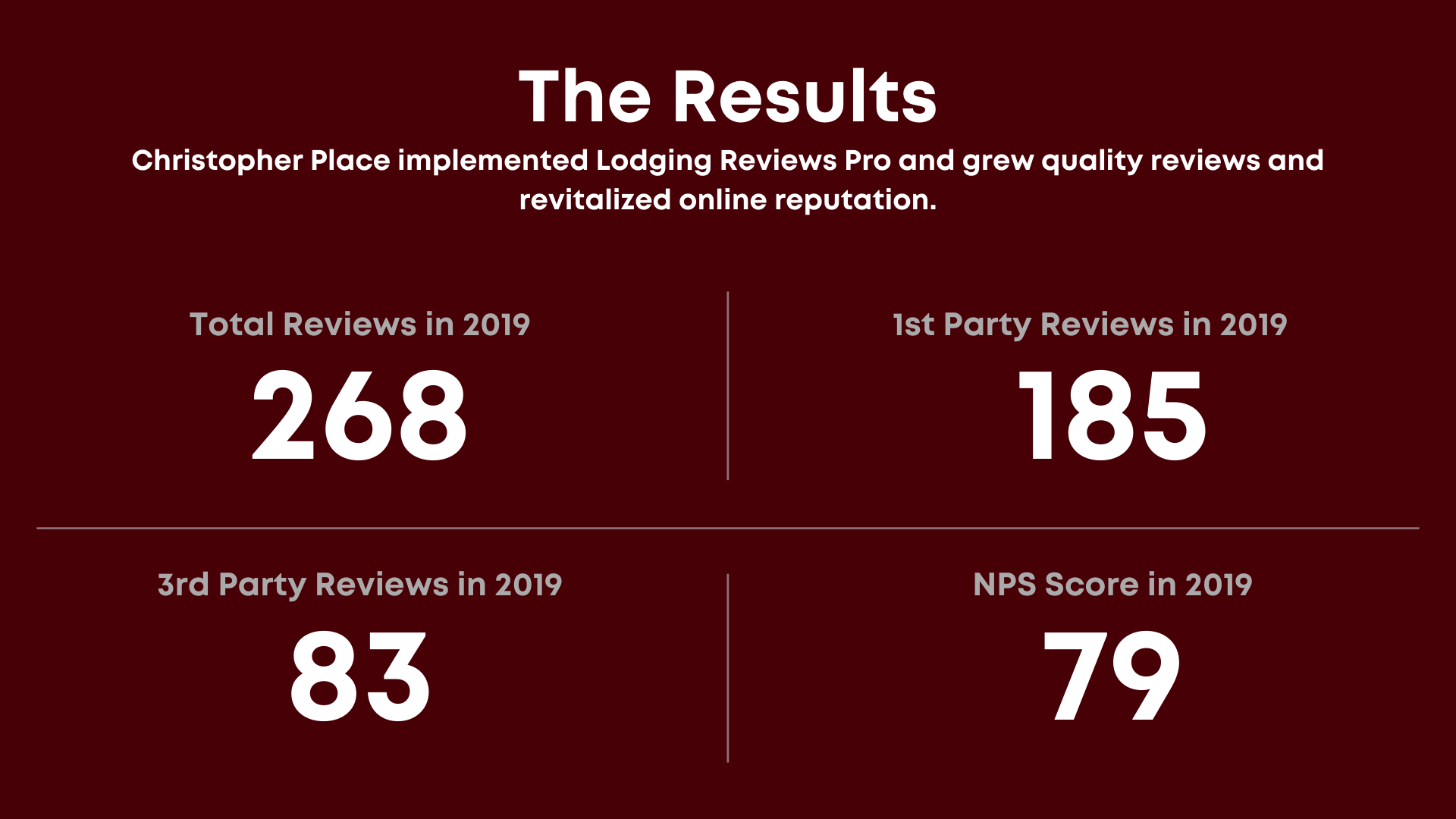 Learn more about Lodging Reviews Pro from Red Oak Local for managing your boutique lodging property's online reputation.