Online reviews have become the "word of mouth" for the 21st century. There is absolutely no doubt that what people say about you (or don't say) online can make or break your business, and if your online reputation isn't up to par, you're going to have a difficult time getting online bookings.
Problem: New Ownership Needs to Revitalize Online Reputation
Country Inn & Suites near Camden, Maine, was purchased by new ownership in May 2018. Its previous owners had been overly reliant on OTA bookings, and as a result, it only had average reviews online. Many of the reviews remarked on the older age and lack of care of the property under the previous owners.
When they took on the task of updating and revitalizing the physical property, the new owners needed a way to revitalize their online presence, showcasing the upgraded property, upgraded experience, and quality amenities. They needed a website and online reputation that would help them stand out amongst in a crowded mid-coast Maine lodging market.
Solution: Lodging Reviews Pro Implemented
Country Inn hired Red Oak Local to manage and revitalize their online reputation, which led to the implementation of our Lodging Reviews Pro service to capture, manage, and market their online reputation.
Consistently implementing our 3-part review system, we first focus on capturing honest, in-depth feedback for 1st party reviews from recent guests. Then we use a balanced approach to lead guests to leave detailed 3rd party reviews on Google, TripAdvisor, and occasionally Facebook. We do this through frequent review requests in order to capture feedback as close as possible to the guests' check-out.
Any negative reviews are funneled directly to the owners for quick responses in order to provide the best possible customer service to any unsatisfied guests.
Then we put the reviews to work on their website to help future guests get a better picture of their potential stay and start visualizing themselves on the property.
Website Review Stream: pulling reviews from across the web to one stream on their website helps Country Inn better showcase and solidify their boutique lodging property's online reputation for excellent service.
Specific Keyword Stream: we are able to embed a stream of reviews that all mention a specific feature or service Country Inn offers, like their country-style breakfast buffet.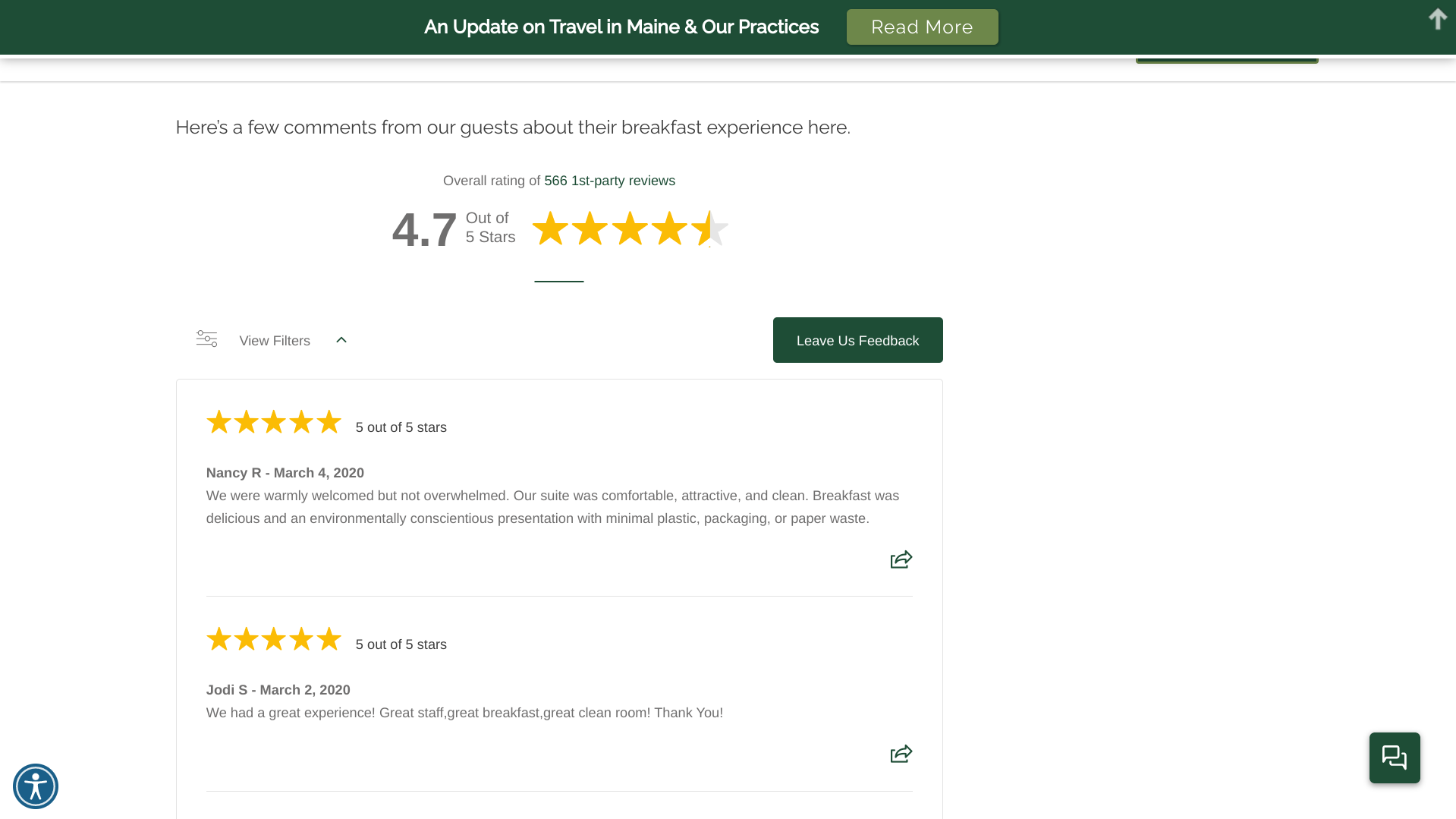 Conversion Pop-Up: high-interest pages on the website have a "recent review" pop-up to help convert potential guests to a booking.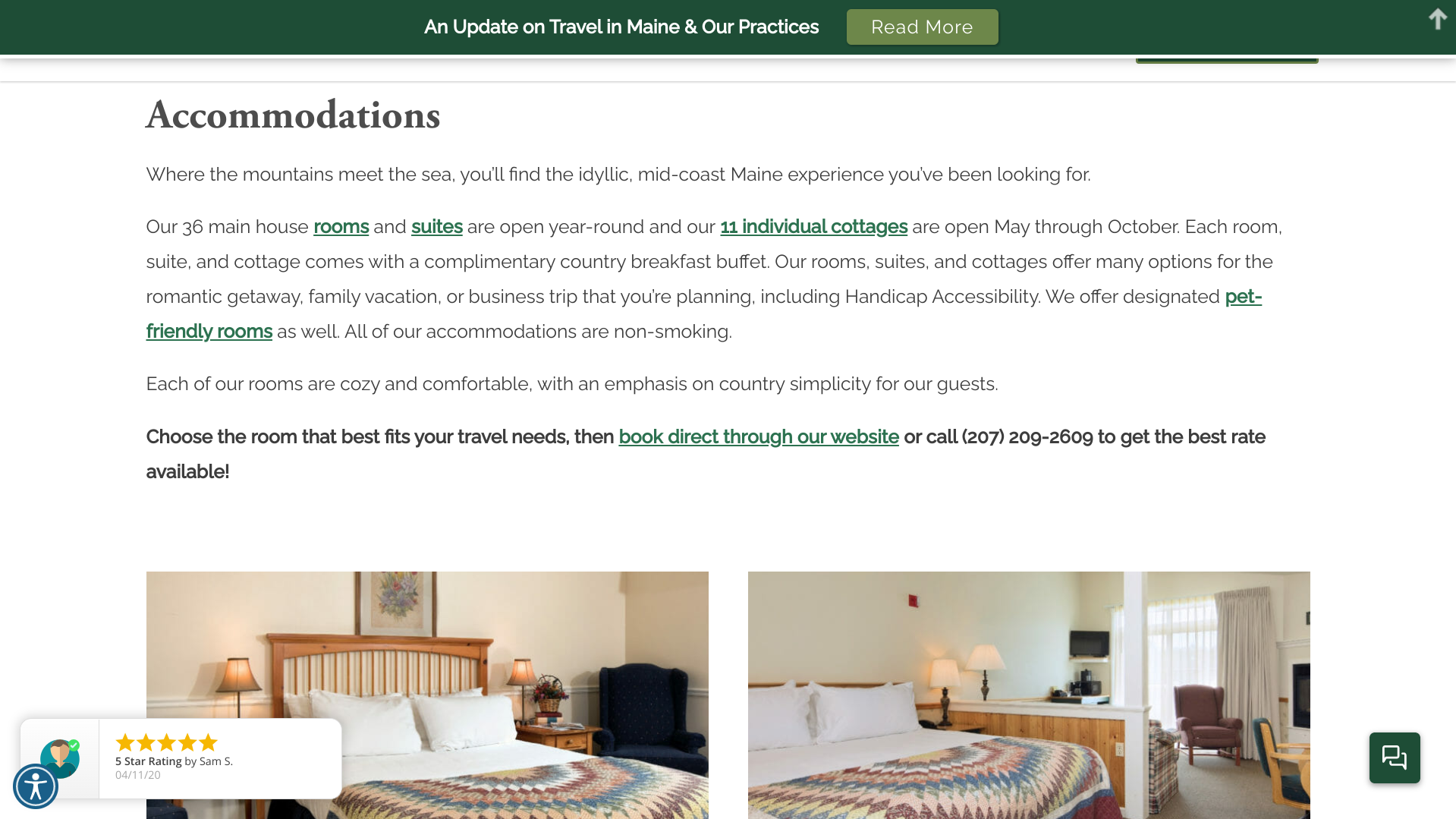 Results: Growth of Quality Reviews & Revitalized Online Reputation
From zero to hero, Country Inn has turned its online reputation around and is now one of the top results in mid-coast Maine on TripAdvisor boasting some of the most positive and in-depth reviews in the area. Its online reputation has gone from average to excellent, boosting its visibility in online booking searches and its credibility with potential guests.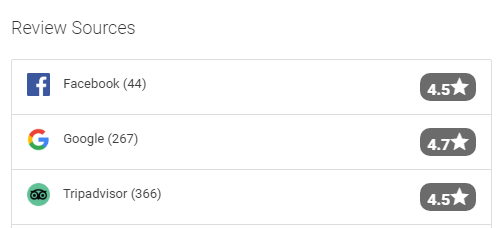 In 2019, Country Inn grew its online reviews:
529 new 1st party direct reviews
293 new 3rd party reviews (164 on Google and 124 on TripAdvisor)



Not only did the new reviews revitalize their online reputation, but staff morale improved greatly seeing so much direct appreciation for their already high level of commitment. The owner even commented that this might have been the biggest benefit of implementing the Lodging Reviews Pro system.
The Country Inn continues to utilize the Lodging Reviews Pro service from Red Oak Local to maintain their excellent online reputation. Each month we send them their updated NPS score and in-depth reports to help them fine-tune their excellent service and practices, and the guests' detailed feedback helps us to better target our marketing communications by highlighting the most loved features and experiences.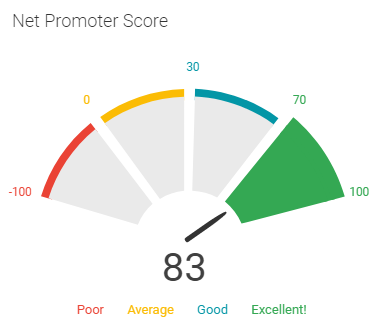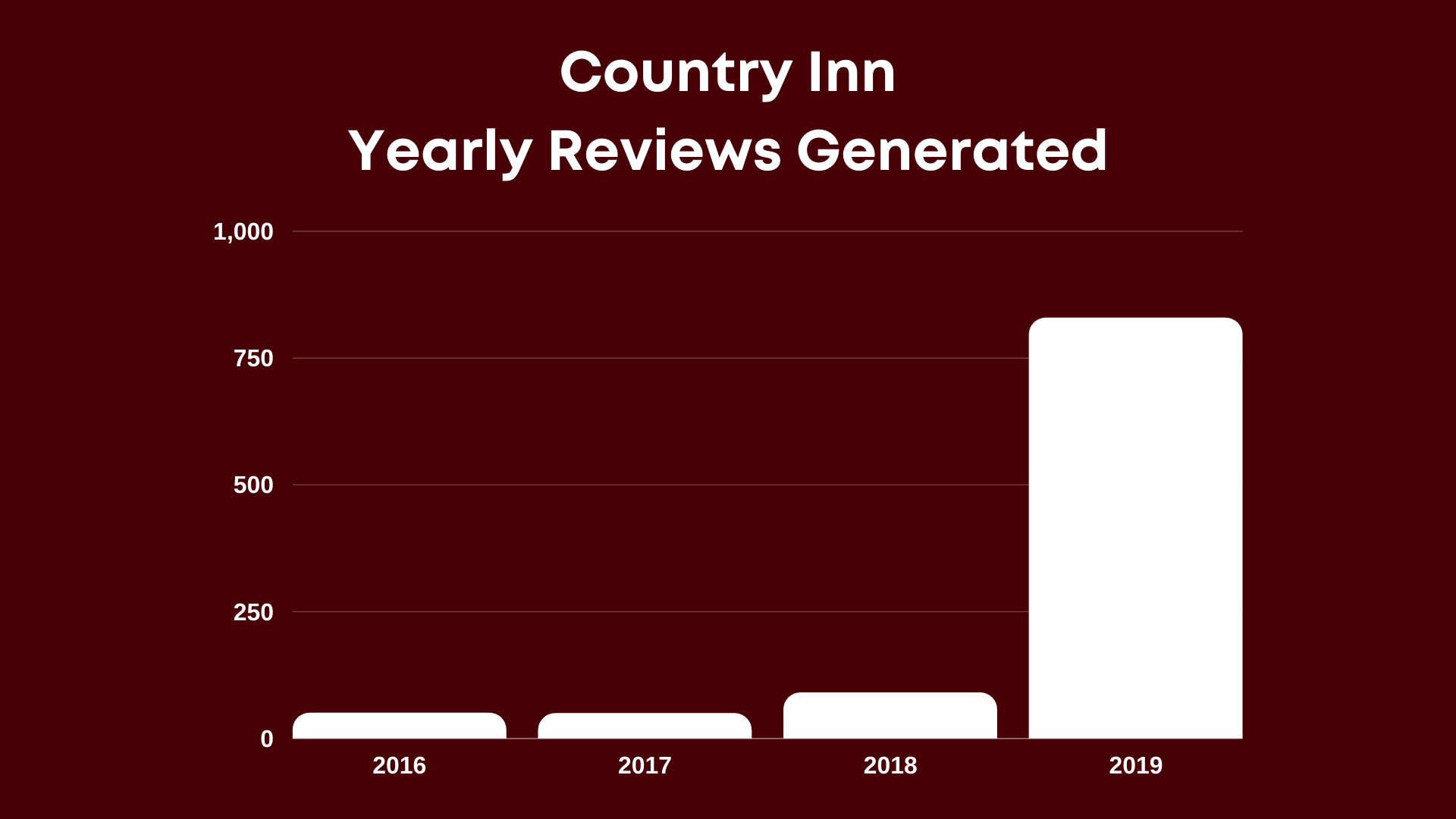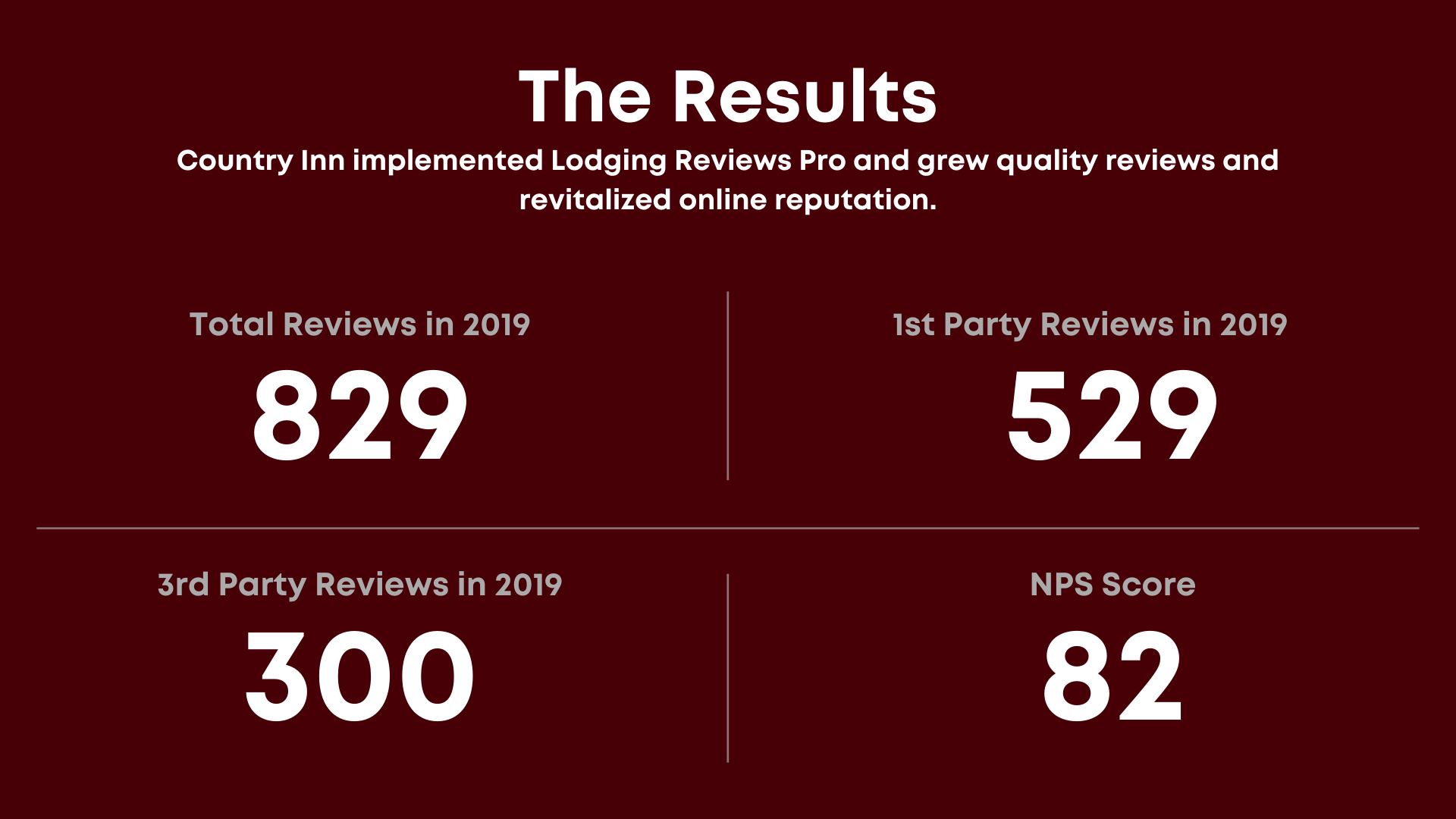 Learn more about Lodging Reviews Pro from Red Oak Local for help in managing your online reputation.