Introduction to the Playbook
You've no doubt seen a lot of articles vaguely laying out a "marketing plan" to combat the drastic changing or closing of your business during the COVID pandemic – articles that give little to no concrete information or which are little more than an attempt to sell you something.
So I won't waste your time. This is not a thinly veiled sales pitch. This is not a generic article. This is not a vague marketing outline.
This is a playbook. Our playbook, in fact. How we're working with lodging clients right now in the middle of the COVID pandemic to help their businesses. These are concrete directives and strategies to use yourself. This is what we're actually using with clients right now or examples from others. This is not marketing theory or general best practices. These are clear ways to take smart action right now.
If a specific Playbook on how to survive, then, thrive during the pandemic is what you're looking for, keep reading. If you're not ready to take specific marketing steps in this season, this playbook is probably not for you.
Lodging properties that offer unique value, tell an exceptional story, and take smart action will get through this and become stronger on the other side.
You might be asking yourself why it's taken us a month to get this pandemic playbook out to you. And the answer is simple: We wanted to test and tweak our Crisis Communication (Stage 1) strategies with our clients and make sure they worked before we made a playbook promising results. 
We won't BS you. What you'll find in this entire playbook is honest, straight-forward, what-you-need-to-know. If you follow even some of the steps in this playbook, you will see growth in your marketing efforts. Trickle Demand (Stage 2) and Strong Demand (Stage 3) are the recommendations we make to clients all the time and what we have in place for our clients to expand and grow as soon as stay-at-home orders are lifted.
We are absolutely for independent lodging. We want to see you survive this and thrive in the future.
Ready to get started? Keep scrolling to read the whole playbook or click on one of the sections below to jump ahead.
About Red Oak Local
Red Oak Local has been serving clients since 2010, working specifically with lodging owners since 2014 with in-depth digital marketing strategies. Matt Heffner and the Red Oak Team have helped properties of all sizes employ unique, results-driven marketing through smart branding, relationship growth, and exceptional content.
We are in the trenches with lodging properties and know their unique challenges and how to find long-term success in a tough OTA-dominated industry.
While serving our lodging clients, our marketing efforts have produced results. Millions of visits to lodging client websites. Millions of emails sent. Driven millions in direct online bookings from our efforts. Tracked tens of thousands of phone calls. Captured tens of thousands of email generated leads. Millions of dollars in weddings and group bookings directly from our efforts in partnership with our clients.
We don't say this to toot our own horn or puff up our chests. We share this to let you know that when we partner with our clients, we make plans that work specifically with lodging businesses. And in this crisis, we have joined with our clients to help them not only through this season, but when we come out of this season, to solidify their businesses for the future.
This is the playbook we're using with our lodging clients. And now we're opening this playbook to share it with others in the hopes that it helps you survive now during this unprecedented time and soon, thrive.
Goals of this Playbook
Business right now is terrible for lodging properties due to the pandemic. Cash flow is minimal. And we don't know what will happen in the coming weeks and months.
The question you're asking yourself is: What should we be driving towards with our marketing & communication? Here's a list of the goals we're driving toward in this season for our clients.
Specific recommendations and ideas to meet these goals can be found throughout the playbook.
Keep Revenue Flowing as Much as Possible

Even during a time of crisis, it is still possible to tastefully drive revenue. People need something to look forward to, now, maybe more than usual. Offering gift cards (with a bonus) and communicating well about future bookings is key during this time. Your restaurant and gift shop may also be options.

Strengthen the Relationship with your Past Guests

Strengthening your direct relationship with your audience, especially your past guests, is a huge opportunity – especially as there are more time and space in your schedule. If done right, you won't be insensitive or callous. People that value independent lodging do so out of connection and experience. You staying connected through this time will help them dream for the future.

Tastefully Build Your Brand

While strongly related to #2, this one is focused more on your image. People don't choose independent properties for their ease of booking or low cost. They have chains for that. They choose independent properties for the experience, the care, and the uniqueness. You can further the experience guests have at your property and you can communicate that to them through your marketing/communication right now.

Plan and Build for the Future

Most independent lodging is way too dependent on outside forces for their livelihood. OTAs like Expedia, Booking.com, or Airbnb. Special events or institutions that drive bookings at only specific times of the year. No doubt utilizing these channels is going to be key. But being too dependent on them means your business is at their mercy. Their cancellation policy, their pricing policy, their marketing policy. A sound investment to grow your direct relationship with future and past guests is always worth it. Plus you want to drive traffic directly to your website to increase booking direct. And now is the best time to refocus on building those assets. Things like a great website, stellar reputation, relationship through email marketing and social media, and strong search optimized content for almighty Google.
To show you ways we're meeting these specific goals, at the end of each action item below, you will find G1, G2, G3, and/or G4 to indicate which of the four goals is being addressed in that step.
The 3 Stages of Marketing Through a Pandemic
I believe there will be roughly three stages to this pandemic and its effect on your lodging property.
Stage 1 – Crisis & Communication Marketing
Stage 2 – Trickle Demand Marketing
Stage 3 – Strong Demand Marketing
Every property will be affected differently and how quickly you recover will depend on many things.
Are you in a fly-in or drive-in area? I think people are going to drive much more quickly than fly.
Are you in a rural area but near enough to a major metro area? You're likely to recover more quickly than a denser urban area.
What makes up your business? Weddings, groups, business travel, romantic/couple travel, family vacations? These will all come back at different times.
Many factors will determine how long and how severe each stage is for you, but we should move through all of them eventually.
Rather than give blanket recommendations, I think it will be most helpful to share ideas in each of the 3 stages so you can decide what is most useful for you.
Ok, lets jump in.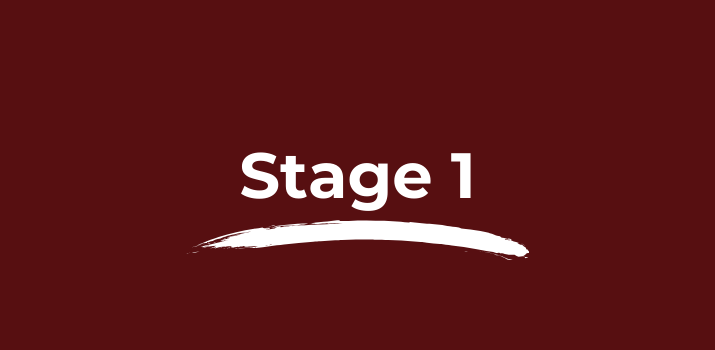 Stage 1 – Crisis Communication & Marketing
To one degree or another, we're all in this stage right now. People aren't traveling except for emergencies. Lodging businesses are either closed or seeing the slowest demand in decades. But there's still so much you can and must do in this stage.
If someone claims to know the timeline of how and when all of "returning to normal" will shake out, run away – FAST!
Here's what we encourage you to focus on in Stage 1.
Essential Steps during Stage 1
Communicate Important Updates
Take the time to write a letter detailing how you're serving guests during this time and any important updates. What are your cleaning practices? If you are closed, what are the details surrounding that? How are you able to keep people employed? etc… I would encourage being more nuanced in these updates to be able to connect with guests. Some may not take the time to read it. But your most loyal guests will. And they will appreciate it. (G2,G3)
Post this Letter to Your Website – Create a post or page where you post this letter. A pop-up or "Hello Bar" will help people see it when they come to your site. You will use this post's link to…(G2)
Send an Email – Use your letter as a body of an email to your email list. Link to the post you wrote. (G2)
Post on Social Media – You will also post a preview or a shortened version of this letter on social media with a link to the full letter. Use a great picture that grabs attention and respond to comments on this post – they will be from your most loyal guests. (G2)
Run a Gift Card Campaign
This will bring you a small stream of revenue. Even the smallest properties we work with are bringing in a few thousand dollars. It's not much, but it certainly helps with the bills. You can do this in a way that is sensitive and helps your loyal guests rally around you. In terms of sharing it, this doesn't mean posting to social media once and done. Unfortunately, this is too common. You must be communicating directly with folks through your email communication. Offer a clear bonus for them while being honest about the benefits for your business. Don't make it overly complicated. If you confuse, you lose. (G1)
Convert Cancellations to Gift Cards/Future Stays
Take the time to ask guests to help your small business by transferring their stay to a future reservation or a gift card. Many can't or won't be able to do this but some will and every little bit counts. Have they already canceled? Send a short email and let them know about your gift card special. You can ask without appearing to beg. This is essential if you take deposits for your bookings. (G1)
Focus on Future Bookings
While no one knows when this is going to be over, you can get people to look forward to future and put their vacation, getaway, or even their wedding on the calendar. This is especially compelling if you have a unique or separate space that is very intimate and private. Or if breakfast is can be delivered. Think creatively.
And if you host weddings, remind people how intimate your venue is. Weddings are canceling left and right. Give them a place for their wedding and their dreams of having it sooner than later a safe place to come about. (G1)
Consider Other Ideas for Revenue
Could your restaurant offer to-go dining, even one morning or one night a week? Could you talk about the amazing pillows from your inn that you sell in your gift shop? Do you have a specialty coffee blend and custom mugs that would brighten the spirits of people waiting to go out and explore? These are things you can communicate in email and on social media. Remember to communicate more than once and to communicate in more than one way. (G1)
Communicate Closure
You can communicate temporary closure. Keep this focused on your website. For instance, I wouldn't show as temporarily closed on Google. It could affect rankings. Any Google traffic is going to end up on your website and you can communicate closure or any updates there. (G2)
Cut Out Unnecessary Expenses
Just like our personal lives, seemingly small expenses build up over time and turn into a sizable chunk of change. We're obviously biased toward digital/online marketing, and the world just took one big leap into the online world with this pandemic and I don't see it going backward much. Plus there are some historic bad investments that continue to be parroted as valuable that need to be cut out. Here's a starting list to spur some creativity. (G1)
TripAdvisor Business Listings – At this point, most properties can cut this out of their budget. It's an antiquated method and doesn't help most properties considering their desire is for guests to book direct. Use their TripConnect Advertising program instead.
Magazine Advertising – Magazine advertising (including online magazines) was just dealt a final blow. While you may know how many magazines are printed each month or quarter, you don't know how many people actually pay attention to your ad and you have no way of counting your Return-on-Investment (ROI). Cut any out now. The traditional magazine format doesn't work anymore. There are exceptions but they are extremely rare. And before you say "But…" think about this: unless you know for a fact that a print ad in a magazine or someplace else has brought you significant business in the last six months, cancel it now. People are still reading, though. They are reading blogs, news, website content.
Chamber/Tourism Board Advertising – I love local chambers for their advocacy and networking. Most chambers don't do travel marketing well at all and aren't a good investment for unique lodging properties. They just can't effectively tell your story well. Participate by being involved in events, networking, and other ways. Just don't waste money on expensive, low ROI, hard-to-track advertising.
Local Sponsorships – Many local sponsorships don't offer a good ROI. If you do them for goodwill and to be a good community citizen, then keep doing it. Those are fine reasons. But they rarely produce real short or long-term marketing value like people would lead you to believe, especially for unique properties.
Inn/Lodging Directories – We love lodging directories but they have less impact each year. We track this for our clients and traffic goes down every year. And tracked bookings go down right with that. Most are coasting on their same-old and not investing in new marketing tactics to stay relevant in this world.
An Additional Note – You may have contracts with the above places. Explore ways to ethically adjust them now. These are unprecedented times.
Have questions about Stage 1 you'd like to ask us? Looking for specific directive for your unique lodging property? Be sure to sign up for our free training.
There are some historically bad investments that continue to be parroted as valuable. 
Building Steps during Stage 1
Plan New Specials/Packages
You won't roll them out yet but plan for them. Multi-night stays, welcome plates, romantic getaway, girlfriends' getaway, etc. Flexible cancellation policies are going to be absolutely key moving forward. (G1, G4)
Experiences at your Property
Why do guests come to your area and/or your property? Share those experiences through photos and video. This can be something small like the celebrity cat at your property or something bigger like an amazing sunrise. You can get fancy like Pure Michigan did but for the most part, grabbing your iPhone and getting started is the way to go. (G2, G3)
Video/Photo of a sunrise or sunset
Photography of a delicious dish you've created
Video of you pouring coffee into one of your custom mugs
There are so many possibilities!
 Examples:
Experiences in Your Area
Building on the previous section, this is the perfect opportunity to continue to share the uniqueness of your area. Photos and videos are the key way to do this. (G2, G3)
A short video, audio, or written interview with a local place that your guests love.
Photo/Video of you experiencing a guest favorite activity, like a local restaurant, a nearby hike, or fishing spot. Identify why many of your guests come to the area and focus your energy there first.
Do you partner with local guides or attractions to promote experiences at your property? Team up with them and do a joint promotion about the experience. This shouldn't be big and complicated. Simply doing the experience and imperfectly documenting it will work perfectly.
Examples:
Online Experiences
How can you recreate the amazing experiences at your inn as an online experience? This takes more work and resources but allows your audience to engage in a much deeper way. (G2, G3)
Online Cooking Class – Offer a free live-streamed cooking class from your kitchen so they can create one of their favorite dishes. This can be done on Facebook Live or in a Zoom meeting.
Live Camera – Do you have a gorgeous mountain view? Or a lot of wildlife that comes through? Offer a live cam of this for folks to tune in. Bonus: You can then notify your local press about this. This could be a good story.
Examples:
Run a Giveaway
One direct marketing approach is to run a giveaway. Again, in terms of sharing, this is not a one-and-done on social media and hoping people will engage with it. Courteously put it in front of them via email a couple of times as well as posting about it on social media. Remember that if you confuse, you lose. So make it super straightforward. Here are some ideas. (G2)
Vacation Dreaming – People can share a photo of their past trip with you, to the area, or what they would like to do when they get there. This works because we could all use something to look forward to and some great memories to reminisce about. Plus you'll get all kinds of great social media photos that you can share later or in emails, tagging guests when you use their photo.
Local Support – Encourage people to support your local business community by buying gift cards, leaving reviews, posting pictures and tagging the business owners, and more. This is so shareable by you, as well as entrants, and the businesses in your community which are being supported. Then, give the entrants an easy way to let you know that they've done it – one post on Facebook where they can comment with their entry – and tag friends to enter too! – or via a form on your website. Offer a compelling giveaway as a prize to one of the participants as a thank you.
Move to a Better Booking Engine
Finally, move to that better booking engine/PMS while business is slow. Why? Your website and booking engine are where all your marketing efforts are put to the test. It's where you're going to ask potential guests to make a big decision. And more times than not, the booking engine does not deliver – especially those providers who serve independent lodgings. From a marketing perspective, if a booking engine can't offer a seamless experience whether on desktop/mobile and can't make effortless upsells and cross-sells, then it's not doing its biggest job. I don't want to bash companies here. If you'd like my private thoughts, then feel free to get in touch. (G2, G3)
Also, very worth noting – if you're a small property, then you're probably booking 50-70% of reservations by phone. Working on plans to help you and your staff improve on the phone are absolutely essential and will yield many times over. We've audited phone calls with our clients over the years and you would be surprised at the low hanging fruit available on every phone call.
Have questions about Stage 1 you'd like to ask us? Looking for specific directive for your unique lodging property? Be sure to sign up for our free training.
If your booking engine can't offer a seamless experience on desktop and mobile, then it's not doing its job.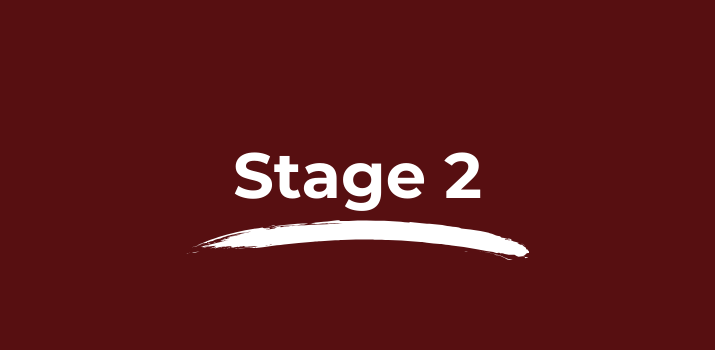 Stage 2 – Trickle Demand Marketing
This is where things will start to take a turn. It will be a trickle at first. But as people are finally released from their shelter in place orders, they will start taking trips to get out of the house. Full demand will still be down the road a ways. But this will be the glimmer of things getting started.
As with the other stages, no one knows the timing of how this will work out. If someone claims to know the timeline of how and when this will shake out, then run away – fast! While we can't say when this will happen, there is no doubt it will happen and you will be best served by having worked out a plan to be ready.
Here's what we encourage you to focus on in Stage 2.
Essential Steps during Stage 2
Cautiously Open Up Advertising Visibility
Open up some high ROI advertising to new guests. (G4) Here are some specifics:
Google Ads – Start small but be really thoughtful and intentional. Bid on brand terms such as "your inn name" for a few dollars a day at least. Then add low funnel-specific phrases such as "boutique hotel near…" or "bed and breakfast near…" in a separate campaign or ad group.
Google Hotel Ads – If you're on OTAs at all this is likely a good investment to show up in Google's local search. When someone is shopping for lodging on Google and clicks on your property, this will show the option to book direct at or near the top of the list over OTAs.
TripAdvisor Sponsored Ads – With the right approach and a good booking engine, this can give you OTA reach while still getting direct bookings. This will show in specific areas that you choose across TripAdvisor encouraging someone to book direct. It's not the first advertising I would choose but it can be a great tool to use to get quick visibility for interested travelers to your area.
These next pieces allow you to talk directly to your audience and ideally are done in tandem with each other.
Email Marketing
I truly hope you have an active email list. It's your best way to talk directly to your past guests who are your best future customers, too. (G2, G3) Sign up here. Here some emails you could be sending:
"We're Open" – If you've been closed, send a simple email letting them know you're open, cleaning thoroughly, and taking clear safety precautions.
"Booking for…" – This is where you talk about upcoming events or seasonal excitement. Make sure it's specific and interesting.
"This Experience Awaits You" – This is a great place to share some of the social media posts you made during Stage 1.
Smart Retargeting
How do you reach people who have recently been on your website, interacted on Facebook or Instagram, are on your email list, or have watched your videos? You send them non-pushy, creative content! (G4) Like…
Engagement Posts – Boost video you took of that sunrise. Or that local antique shop's amazing inventory.
Recent Articles You've Published – Do you have a guide to the best waterfalls in the area? How about great wineries to explore? Posts, lists, or emails like this will create a desire to be in these places. And your future guests will connect it with your property, especially if you are providing the best quality information on the area.
Mirror the Emails You're Sending – Those emails you're sending? Mirror them on Facebook and Instagram. You can do this by taking one of the waterfall photos, copying your paragraph on it, and then linking it to the rest of the post. Or you could tag one or all of the local wineries, write a couple of sentences, then share the link with the winery post.
Pricing/Specials/Packages
Roll out the updates you have made to these areas. They should focus on flexibility, your unique offerings, and have clear value to the guests. (G1, G3, G4)
Have questions about Stage 2 you'd like to ask us? Looking for specific directive for your unique lodging property? Be sure to sign up for our free training.
Success in these approaches is going to depend on strong but careful spending, creative advertising (don't be boring!), and the unique aspects of your property.
Building Steps during Stage 2
Run a Giveaway
Continue to try multiple giveaways to connect with your audience. Give away a one or two night stay to keep your out-of-pocket costs low. (G2)
Build & Promote Your Reputation
I don't think there's anyone that doesn't understand the power of reviews on a place like TripAdvisor. You should be asking for reviews in the places that you need them (TripAdvisor, Google, Facebook) and interacting with reviewers. (G3, G4)
And as a fun bonus, reviews can be used in emails, web content, social media, and more to continue to build that joining-in-the-experience-feel and relationship building.
Create Content
It's time to create high-quality content. High-quality content is content that people want to read and performs well in Google. Google likes content that is authoritative and gives quality information on a topic. People like content that is well-written and gives them useful information, especially if this information is more complete than what they can find somewhere else. When you combine these factors, you have a higher chance of being found on search engines by people who will stay on your site long enough to learn more about you. Do this often enough and you become the expert in your travel area. Your content will be engaging, shareable, and actually useful to the people you want to serve. You can create some content yourself but as your budget allows, consider hiring a content writing team who knows how to work with lodging properties and get them quality attention. (G1, G2, G3, G4)
Local Search
Improving your reach through Google is more important than ever. True, their goal is to sell ads and make money – and they get better all the time. But they continue to be the best source of direct bookings hands down. 70% of our clients' online bookings come through Google. Getting strong placement in these searches is very valuable and increasingly difficult.  Local Search is more competitive all the time. It takes good content, a nuanced approach, and dogged persistence. It's very much worth it! (G3, G4) There are three ways to be found on Google:
Google Ads – we cover that above and it's important but can be expensive. That's why we start with the next two first.
Organic Search – Getting your website pages found in key search terms. And,
Local Google Search – Your Google Local profile is found.
Refresh/Rebuild that Website
Your website should be a living, breathing asset. It should be an extension of the guest experience at your inn. It's time to identify areas of improvement and work on them. This is so much more than how it looks, but how it works. This process can involve both your creative energy and that of a high-quality firm. Before you work with someone, know that a good-looking website is really only the tip of the iceberg. Functionality and search engines' ability to interact with your site is more important to customer experience than looks alone. This is one area to not skimp on quality. The right investment will serve you well beyond simply getting something pretty up there. (G3, G4) Here are some specific ways to improve your website:
A more in-depth profile of the owners
Creative additions of social proofs (how you use and interact with reviews from recent guests or comments from them)
More specific details about rooms
Better photography (always a good investment!)
Pay attention to how the site looks on both desktop and mobile
Have clear Call To Actions (CTAs)
Check for navigational ease – especially for the pages that are integral to the booking process
Include your engagement posts from Stage 1 and Stage 2 to build out quality pages
Re-read all of your main content and make sure it's pointing potential guests to a quality guest experience that they won't be able to get out of their heads as they plan their getaway
Have questions about Stage 2 you'd like to ask us? Looking for specific directive for your unique lodging property? Be sure to sign up for our free training.
Do you have a post on the best waterfalls in your area? Or about the nearby wineries? Or how about the best things to do in your town? These kinds of posts create desire to be there.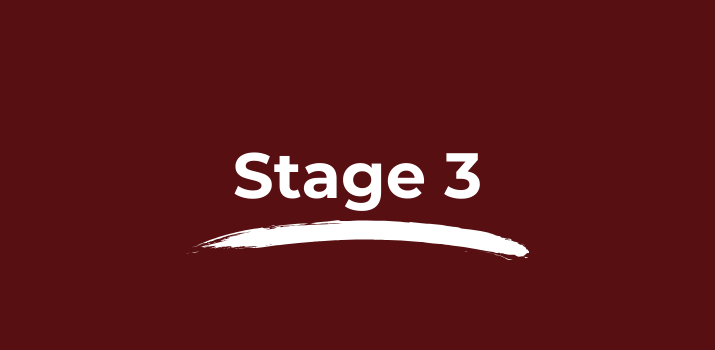 Stage 3 – Strong Demand Marketing
Stage 3 is where things start to pick back up and begin to return to "normal". As with the other stages, no one knows the timing of how this will work out. If someone claims to know the timeline of how and when this will shake out, then run away – fast! While we can't say when this will happen, there is no doubt it will happen and you will be best served by having worked a plan before this and by having a plan already in place when it does come. Here's what we encourage you to focus on in Stage 3.
Essential Steps during Stage 3
Ramp Up Advertising Visibility Significantly
Time to turn up the heat in your advertising. The success of these approaches is going to depend on strong but careful spending, creative advertising (don't be boring!), and unique things about your property. If you have questions see here and we're happy to chat and make some recommendations. (G4) Here's what you should do:
Smart Retargeting – Ramp up your retargeting efforts (like those from Stage 2) first, then follow with ways to reach new people.
Brand Ads in Google – Make sure people are finding you first when they search your name in Google. OTAs routinely poach these terms for their hotel listings. When they ramp up spending this will be one of the first campaigns they push as the profit is one of the highest out there.
Google Hotel Ads – If you're on OTAs and have a booking engine that connects, then boost spending on this.
TripAdvisor Sponsored Placements – Carefully ramp up with TripAdvisor only if you've got a direct booking connection with your booking engine.
Google Ads – Expand spending to your local area in smart ways. These are essential: Be very specific in the search terms you target and have a great, highly converting landing page that you send them to.
Unique Engagement Posts
You must connect with guests. You should continue the connection posts from Stage 1 and Stage 2. Build not only the relationship but the yearning to be on your property. (G2, G3)
Email Marketing
It's time to keep in regular contact with your email list. If you send one email a month, share some of those unique engagement posts, an article on your local area (preferably from your site) that makes people want to be there, highlight a room, quote a recent guest review, and any current special you are running. This can be divided out if you send more than one email a month. You need to decide on a schedule that works for you and an email format that builds a relationship with your email list. We send an email for clients 1 or 2 times per month, depending on a client's specific needs. (G2, G3, G4)
Heavily Promote Your Unique Promotions
In addition to adding your promotions to your regular emails, you will want to promote the new pricing/specials/packages that you updated in Stage 2 in various ways. Social media. Dedicated email blasts. Updating your specials page on your website. Using a "Hello Bar" so that the special pops up when someone comes onto your website. (G4)
Have questions about Stage 3 you'd like to ask us? Looking for specific directive for your unique lodging property? Be sure to sign up for our free training.
You should be asking for reviews from your guests for the places you need them – Google, Facebook, TripAdvisor – and interacting with their reviews. 
Building Steps during Stage 3
Turn the Heat Up on your Content Machine
Those first three posts you've written from Stage 2 are going to serve you well, but they are just the beginning of being seen as the travel expert in your area and recommending the best places and things to do. These posts can go out to your email list as well as on social media plus they will get eyes on your inn via Google searches. It will definitely be worth the investment to have a content team writing quality content for your lodging property. If this still isn't in your budget, consider a consulting session or group coaching session with someone who creates lodging-specific content to give you outlines, titles, and terms that can help you build blog posts. (G1, G2, G3, G4)
Run Another Giveaway
Giveaways are a great way to continue to connect and grow your audience. You won't get a lot of direct sales but they keep people engaged in a sea of increasing noise. And it's definitely going to get noisy as Stage 3 progresses. See our ideas in Stage 1, though there are many options you can explore, like partnering with some local favorites to make a getaway giveaway basket, providing tickets or admission to a must-see destination, and more. (G2)
Local Search
You definitely want to up your Google game every chance you get. (G3, G4) Here are some approaches to winning with local SEO for lodging:
Completely fill out your Google Local profile – Being a perfectionist here is important. There is a semi-new section to list out amenities and services for your property and this is key to be shown for more nuanced terms.
Manually Fix and Improve Your Citations – These are listings across the web that still has an impact on how you show on Google.
Build Out Additional Content – Build out your Google My Business (GMB) website, Q&A section, and more.
Embed Your GMB Map on your Home Page – And link to your profile from your address.
Add detailed schema to the Home Page.
There are many more nerdy details to the game of Local Search but the above will take you far.
Refresh/Rebuild Your Website
If skipped this is Stage 2, did a few things, or decided to wait until the budget was a little better before you tackled this step, now is the time to refresh/rebuild your website. Go back and read the Building Step during Stage 2. Your website should be working for you, but this is not the Field of Dreams – simply building it will not make them come. (G3, G4)
Build & Promote Your Reputation
As more guests are coming to stay with you, your number of reviews will increase, whether you ask for them or not. If you choose not to ask for them, you will get bland, 4 or 5-star ratings with no content. And you'll get the people who were predisposed to complain about their encounter online instead of talking to you about it during their stay. By asking for reviews, you're engaging with all of your guests and bringing back to their mind the personal touch of their stay with you. People will share those specifics simply because they have been asked. Be sure to respond to all reviews and to handle negative feedback quickly and courteously. (G3, G4)
Have questions about Stage 3 you'd like to ask us? Looking for specific directive for your unique lodging property? Be sure to sign up for our free training.
The world just took one BIG leap into the online world with this pandemic so our communication to people need to be in line with those changes.
Final Thoughts
The COVID Pandemic has left many small businesses like independent lodging properties, scrambling, unsure, and unsteady. This is the time to take action. You have time and space to try out some or all of this playbook. Treat it as an experiment. There will be wins and those wins will benefit you in both the short and long-term. And the action you take will be worth it.
I sincerely believe that lodging properties that offer unique value, tell an exceptional story, and take smart action will get through this and become stronger on the other side. And I can't wait to see you succeed.
-Matt Heffner and the Red Oak Local Team
Next Steps – Get Our Direct Advice
We love independent lodging properties. We think they bring the real flavor to a getaway and substance to a local community in a world dominated by corporate chains. It's why we spend the majority of our time at Red Oak Local working with independent lodging properties – both large and small. We work with independent lodging properties by offering both group coaching and done-for-you services in various areas including quality content, email newsletters, reputation management, and more.
Here's how we can help further:
→ Sign Up for an upcoming training. We'll be live, covering more details and answering your questions about each stage and what you can do to come out the other side of this thriving.
Live Training – Stage 1 Crisis Marketing – On-Demand
Live Training – Stage 2 Trickle Demand – On-Demand
Live Training – Stage 3 Strong Demand – On-Demand
Sign up for our upcoming live trainings (plus those now on-demand) right here.
→ Schedule a strategy session. We'll talk about your business and give you specific recommendations for your property. Like this Playbook, this will not be a sales pitch – just a way for us to help. Reach out to schedule here.
Feedback On Our Resources
"I was curious about your marketing tips during this crazy time. I am looking for innovative ideas on how to come out of this on two feet. I skimmed your playbook and it really resonated with me. I'm looking forward to reading it thoroughly."
Kylie R.
"Great webinar. Thanks so much for all of the very useful information. You are leading by example. Wonderful."
Paul T.
"A great read and checklist with plenty of food for thought as we enter phase 2…"
George & Andrea